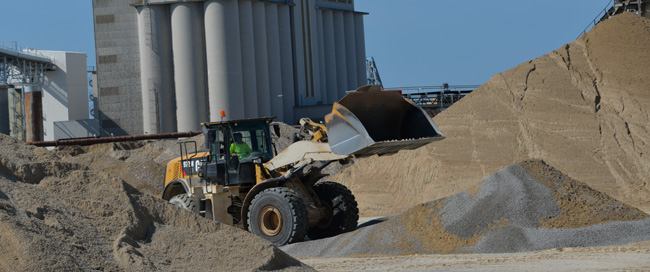 The flow of construction products (sand, industrial bulk and cementing materials) has been constantly increasing for several years with more than 1 million ton of goods handled.
This increase reflected both the recovery in the building sector and the increased power of EQIOM's tool at the La Rochelle site.
Inaugurated in June 2017, the EQIOM grinding facility in La Rochelle supplies building and public works companies, pre-casters, DIY stores and traders in the Nouvelle-Aquitaine region and part of the Centre region.

For sand carrier operators, a new entity, CETRAMARIS, was created in 2019 with the merger of Cetra Granulats and Sablimaris. New investments in production tools are planned for improved performance.
The extraction of marine materials requires meeting the needs of users and optimising resource management. A sustainable management of marine aggregates is obviously essential for a smooth operation of this activity while preserving the environment.
In 2022, the traffic was of 1,029,77 tons.