For several years now, Port Atlantique La Rochelle has demonstrated its ability to handle a wide variety of goods, in particular heavy lift cargoes whose tonnage has risen sharply : 35 267 tons in 2022.
The Maritime Kuhn Group, which is known in particular as one of the heavy lift specialists, is the operator of choice in this sector in La Rochelle.
From 10 years now, the operator has expanded in the onshore wind field and since February 2021 in the offshore wind sector.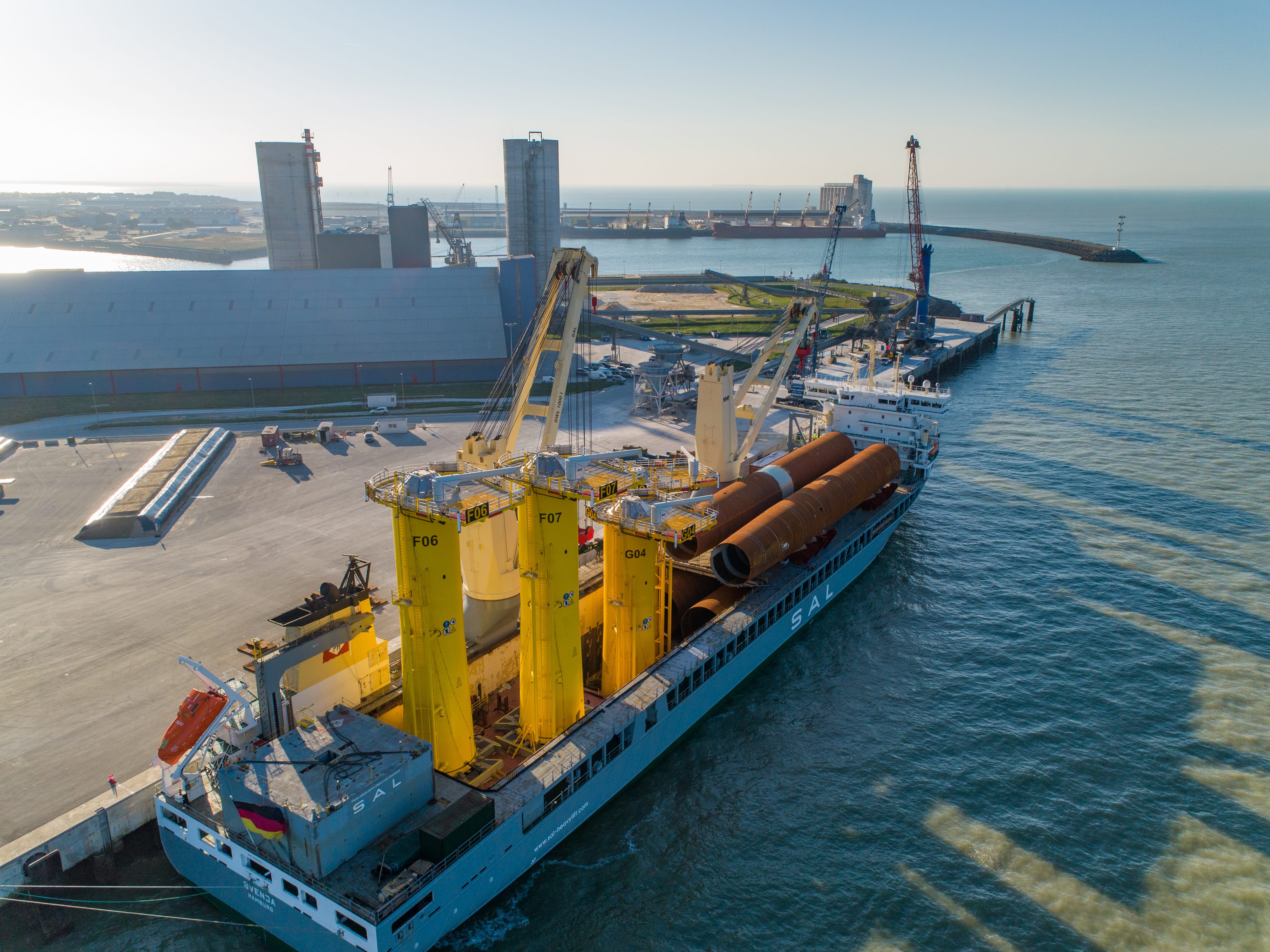 The Anse Sain-Marc terminal has been specially adapted to be used as a hub for the foundations and transitions pieces of the Saint-Nazaire offshore wind farm.
Heavy lift cargoes benefit from the the exceptional nautical access, the available spaces, the local handling know-how and the expertise of Maritime Kuhn Group.
© Imagine Créations




► The heavy lift cargoes include also the following products: wind turbine blades and sections, turbines, packages, pleasure boats and catamarans.
► Each type of cargo requires specific handling and adapted storage, which are now part of La Rochelle's know-how.